Humane Society Low-Cost Spay & Neutering
Wilkes County Public Library (215 10th Street)
Tuesday's at 6:00pm
more downtown events
---
Welcome to Downtown North Wilkesboro Partnership!
Downtown North Wilkesboro Partnership (formerly Historic Downtown North Wilkesboro) is a non-profit organization dedicated to promoting the historic preservation, protection, culture, and use of North Wilkesboro's traditional downtown area.

Since the beginning, our primary goal has been to revitalize the downtown area of North Wilkesboro. We will accomplish this by making Downtown North Wilkesboro a vibrant and attractive center of activity for the citizens of Wilkes County, as well as helping the area to become a tool for economic development to attract tourism to the downtown area.
---
Shine To Wine Success
September 25, 2013
By CHARLES S. WILLIAMS
Wilkes Journal-Patriot Staff
Despite intermittent showers
during the afternoon, a
large crowd turned out Saturday
for the ninth annual
Shine to Wine: Wine, Beer
and Arts Festival in downtown
North Wilkesboro.
The displays and tasting
booths from wineries and
two distilleries, as well as the
arts and crafts booths, were
set up on Tent...
click here to read the entire article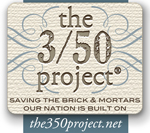 First Friday
Four family friendly concert events. Free admission!
First Friday of each month
---
'Shine to Wine Festival
A celebration of wine and art, located on 10th Street
September 21, 2013
---
Light Up Downtown!
N. Wilkesboro's Christmas ceremony. Plenty of food and music. And don't forget Santa!
November 22, 2013